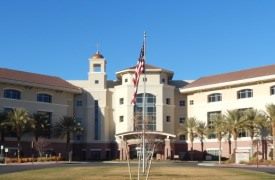 Listening is Key – GBMB Insurance Agency Can Help
It is through honesty, integrity, commitment, knowledge and our friendly staff, which we wish to establish a successful partnership with you. Our success will be measured by your trust and satisfaction as we continually strive to provide the best coverage and pricing possible.
Businesses are very different than they were a generation ago – even different than they were just 10 years ago. With all the change comes complexity, regulation, workforce changes and cost increases for businesses large and small. With these changes it's hard for a business to know all there is to know in the changing environment of group health benefits to avoid numerous compliance pitfalls that confront business owners every day.
Group health insurance is one of the most important (and costly) employee benefits offered by employers, yet these benefits are consistently ranked as the most important among workers of all ages. The health insurance professionals at GBMB Insurance Agency are here to listen and guide you in building an attractive and capital efficient benefit platform for your employees.
Benefit from Experienced Consultants –
We're There When You Need Us
GBMB's consultants specialize in identifying problems and providing innovative health benefits solutions for your business. GBMB Insurance Agency fully examines the market for the best coverages from national carriers for your employees and then implements a benefit program which provides the best value for the business and the employees. Our work isn't done until you are completely satisfied with the outcome.
With over 100 years of combined experience, GBMB's team will work closely with you to provide cost-conscious benefits packages that protect the business and your employees. You will be assigned a dedicated Account Executive and Benefits Consultant who will respond to all your questions about your benefits plans. As your trusted insurance partner, our commitment is to be there when you need us — providing you and your employees a comprehensive health program at a price that meets your expectations and budget.
GBMB's Group Health Benefit Programs
Employers have a variety of plan options and funding methods for their employee benefits program. Options include fully-insured products, level-funded products or in certain cases, self-funded arrangements. Included in these funding arrangements are Preferred Provider Organization (PPO) plans, Health Maintenance Organization (HMO) plans and Consumer Driven Health Plans (CDHP's). Employers would also want to consider part time employees or those who don't qualify for the same benefits as full time employees with other forms of benefits available to those populations. There are numerous plans which can accommodate your diverse work force.
GBMB's experienced consultants can help you with all of your group health insurance needs such as:
Health Insurance

Dental Insurance

Vision Insurance coverage

Life Insurance coverage

Disability Insurance coverages (STD/LTD)

Worksite Voluntary Benefits (i.e., Accident, Cancer, Critical Illness, Hospital Indemnity, etc.)

Health Reimbursement Arrangements

Flexible Spending Accounts

Health Savings Accounts

HR support and advisory services

Online enrollment support (initial and renewal)
It's important for you to have an advisor you trust to provide the right information as well as the insurance company partners to build reliable options at a cost that makes sense for your business. GBMB Insurance Agency has been that trusted advisor to many businesses and their employees in San Antonio and throughout the state of Texas. Give us a call or take advantage of our secure quote request form and allow us to earn your trust.